Does the Moon affect your beauty sleep?
Last night I didn't sleep well and this morning when I got up at 6:00 a.m., I went to the kitchen and staring at me through the window was the Moon, descending slowly, making it's exit before the rising of the Sun.
Another bad night because of the full Moon? My dark circles would like to think so.
Many people do believe the Earth's satellite has incidences not only on our sleeping patterns but on our moods as well and from what I've observed through the years I would say, women do so more than men. Up until 15 years ago I never gave the Moon a second thought whenever I had bad night or was feeling wacky but looking back on it now, I think I started to blame the Moon because of stories told by friends and co-workers.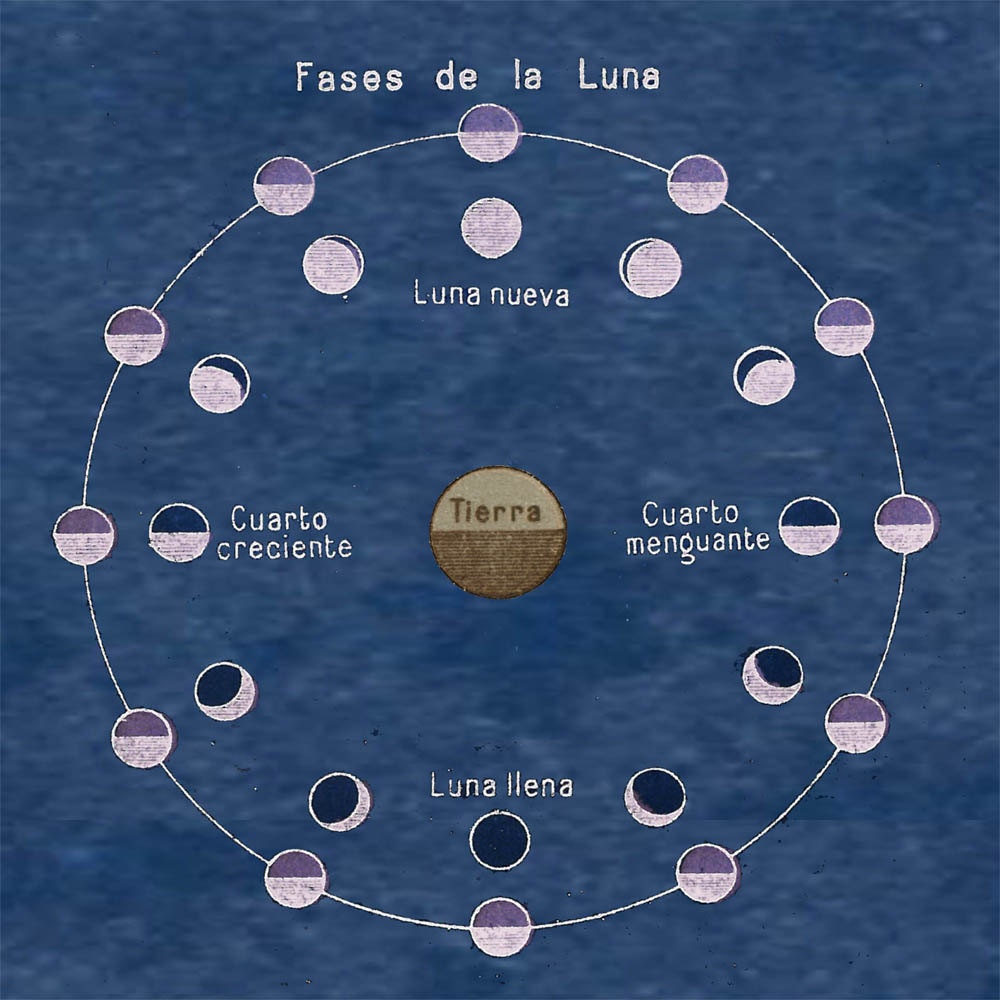 1878 Astronomy plate. Similar pictures & prints,
here
.
Countless myths and legends are associated to the Moon. Horror stories, love stories have been written, many of them transposed to the big screen leaving us with the idea that the Moon can affect human behaviour in some ways. After all, lunacy, lunatic, words derived from the Latin name of the Moon,
Luna
, show us that historically the Moon has influenced men.
If you are among those who believe the Moon can influence people in any way, you may want to read this article:
Moon Myths: The Truth About Lunar Effects On You
By Robert Roy Britt for Live Science
What do you think?
What caught my attention this week...
Nail Polish Sales Hit $768 million in 2012
By Huff Post Style Canada. Talk about an explosion. Nail art has never been so popular. What was regarded as tacky not so long ago has now gone mainstream.
Avon tipped to disappear in 2013...
By Michelle Yeomans for Cosmetics design USA. Is the giant really going down? No points of sale and huge product turnover make it hard to build customer fidelity. Through the years they have had novel products but if they don't become top sellers from the get go they are discontinued so it's no wonder so many women give up.
7 Things Nobody Ever Tells You About Aging
By Valerie Monroe for
O The Oprah Magazine.
Facial hair, ears and nose growing? Interesting read.
Weight Loss in a Bottle?
By Natalie Stevens for Women's Life & Health. Can 2 supplements really make a difference? Apparently yes... Really?
*
DIY Homemade Jewelry Cleaner (No Scrubbing!)
By Pretty Gossip. Vinegar, baking soda and salt are among the few items you'll need to clean your jewelry without any strong chemicals.
For your viewing enjoyment...
Have a great week everyone!
*Update: As some may notice one of the links I posted was in fact an advertisement. I'm truly sorry about this. I wasn't sure so thank you Vanessa for pointing it out.
Hopefully my Intense Debate problems will be settled soon and I will finally be able to respond to comments.